Rianna
Weekends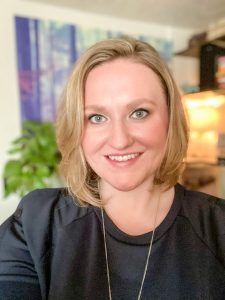 10 things you need to know about Rianna.
Top 5 favorite bands?
Now, Now
Tame Impala
AFI
Bad Suns
Childish Gambino (not a band, but still a favorite!)


Top 5 concerts you've ever seen?
1. Motion City Soundtrack/ Say Anything/ Saves The Day @ The Pageant in St. Louis, MO
2. AFI/Circa Survive @ Red Rocks in Morrison, CO
3. Now, Now @ Lincoln Hall in Chicago, IL
4. Blink 182/Fall Out Boy/Panic! At The Disco @ in Indianapolis, IN
5. Foo Fighters/The Breeders @ Wrigley Field in Chicago, IL
Who is your hero?
Sherri DuPree-Bemis of Eisley.  She's a rock star and an artist and a mom and just endlessly creative.  She does sings, play guitar, writes lyrics AND music, draws, does visual art and more.  She is also a lovely, kind human being on top of all of that.  10/10 !! A close second would be Lizzo!
What is your favorite thing about your career?
I like that every day is different.  We get to meet so many people and experience so many fun things!  It's awesome to get to have this experience and also get paid for it!
Favorite albums right now?
Doom Days – Bastille
Meliora – Ghost
The Big Day – Chance the Rapper
MCID – Highly Suspect
Kids in the Night – Weathers
What is one thing you will never do again?
Go in a mosh pit. Get a bikini wax.  Ouch on both parts.
Who would you want to play you in a movie of your life?
Evan Rachel Wood
What song would you say best sums you up?
Rhiannon – Fleetwood Mac (because it's the song I'm named after!  1989 didn't have spellcheck or AZlyrics.com)
What was your first job? 
I worked at a youth center attached to a YMCA called The Hangar.  I did many different things for that job: helped with the after-school program, sold concessions, and put on shows for my fellow High School-ers with local bands! We even got to turn the YMCA into a haunted house one year! It was a great first job!
 If you could join any past or current music group, which would you want to join?
The Spice Girls, duh!