Shawn Rock
10a-3p
Email Shawn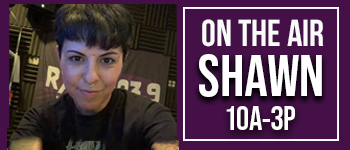 Join me weekdays starting at 10 following the X1039 Morning Show with Summer. I've always got a killer playlist lined up plus winning 1039's High Noon Hookup. That's getting you hooked up with local restaurants, breweries, and more! Free food & beer rules!
Wednesdays at 10:20 I'll have the Wake N Bake Jam to ease you into your day plus winning from the Coolest store in the universe, Mountain Wookies! #WookieWednesdays
And remember the studio line to get a hold of me: 719-219-ROCK (7625)
DM me on my socials!