Summer Justice
X 1039 Mornings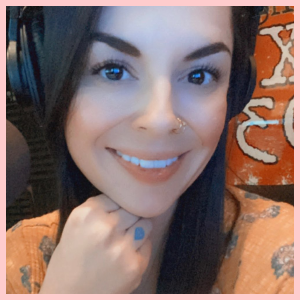 Rock your mornings with Summer from 6a-10a every weekday! Get your local and national morning news, weather, and traffic updates as well as your Good News and Nerd News every morning! Win prizes all morning, and have fun on your commute and at work. Check out RXP's Colorado Native Friday mornings at 9am! In a Colorado band or are you a solo artist? Think you've got what it takes? Submit your stuff HERE.
Are you a local non-profit or organization who would like more information on Public Service Announcements with KRXP? Send an email to: summer@1039rxp.com
__________________________________________________________________________________________________________________
Summer Justice is a Colorado native and United States Navy Veteran who served in the Seabees. Here are some other fun facts: 
Top 5 favorite bands? Rilo Kiley, The Sundays, Saves The Day, Say Anything, Piebald
Top 5 concerts you've ever seen? Reel Big Fish with Kara's Flowers (aka Maroon 5) & Aquabats (1996,) Rilo Kiley with Feist (2005,) Taking Back Sunday (2001,) Matt & Kim (2015,) Lisa Loeb at UNION STATION (2017) Holy–
Who is your hero? I have a few: Jenny Lewis, Gwen Stefani, Hayley Williams (CHECK OUT OUR INTERVIEW!) and Harriet Wheeler.
What is your favorite thing about your career? I get to talk for a living, meet bands and artists I've adored over the years, and have fun meeting listeners!!
What is one thing you will never do again? Spend $1,000 at Riot Fest. A: Because there is no more Denver Riot Fest, and 2: Who spends $1,000 at Riot Fest?