It's a Banger: RXP Staff Streaming Playlist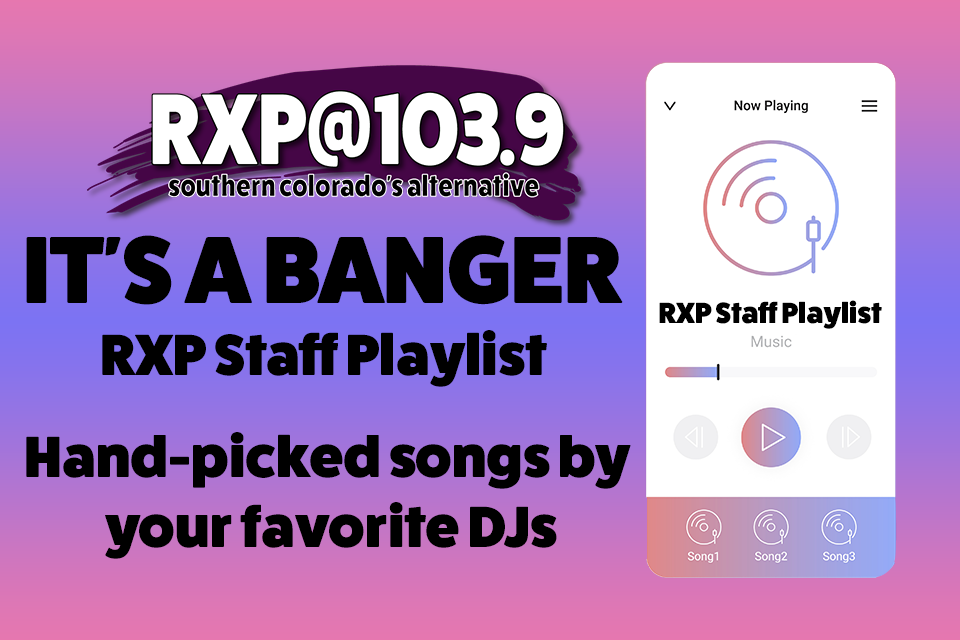 At RXP, we give you the best in Alternative music! We decided to create a list of certified bangers that the RXP staff love at the moment. Not everything is necessarily new or alternative, but it's all music chosen by your favorite DJs. Take this list with you wherever you go! We'll be adding to the list periodically! ENJOY!!
This week's entries:
Summer: Blondes "Coming of Age"
Cate:  I Don't Know How But They Found Me "New Invention"
Emily: The Midnight "Dance With Somebody"
Andy:
Rianna: Glass Animals "Heat Waves"
Shawn: Bright Eyes ft. Phoebe Bridgers "Miracle of Life"
If there is a song you love on this playlist and want to hear it on the air, let us know after joining the RXP Listener Advisory Board (L.A.B.)! You can also hit up Facebook, Twitter, and Instagram , or call 719-219-7625!