Vinyl Countdown
X 1039 and Leechpit Records & Vintage Present: Vinyl Countdown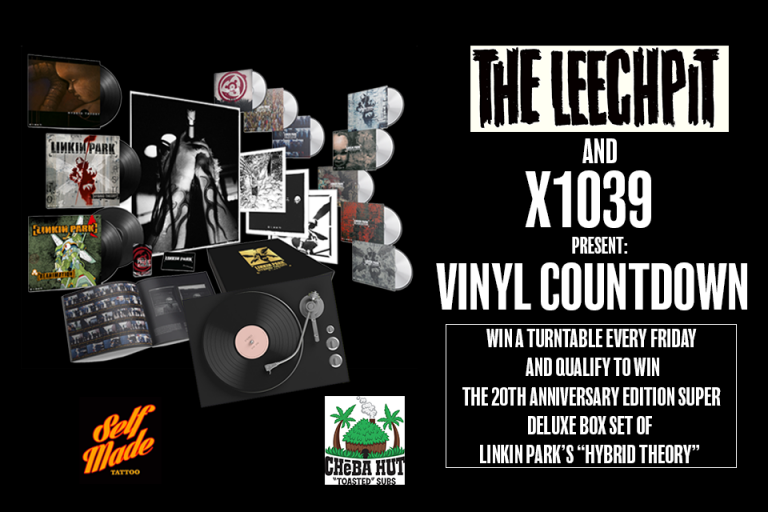 X1039 and The Leechpit Present Vinyl Countdown! Qualify to win a turntable Monday-Thursday (starting Monday 4/12) and we'll draw a winner every Friday this month! If you win a turntable*, ($63 value) you qualify to win A Linkin Park 20th Anniversary Hybrid Theory Super Deluxe Box Set! ($200 value)
The box set includes: 5 cds, 3 lps, 3 dvds, an 80-page book, a cassette, oversized poster of Chester Bennington, artwork from band members, a replica tour laminate, plus a download card for all audio!
X1039's Vinyl Countdown brought to you by Leechpit Records & Vintage, CHeBA Hut, and Self-Made Tattoo!!
Must be 18 or over to win.
*Actual turntable not pictured.