X1039'S HALLOWEEN BIRTHDAY BASH
We're turning 13! AND It's Halloween. Come celebrate with us on Saturday October 30 at Carefree Bar & Grill from 8-10p!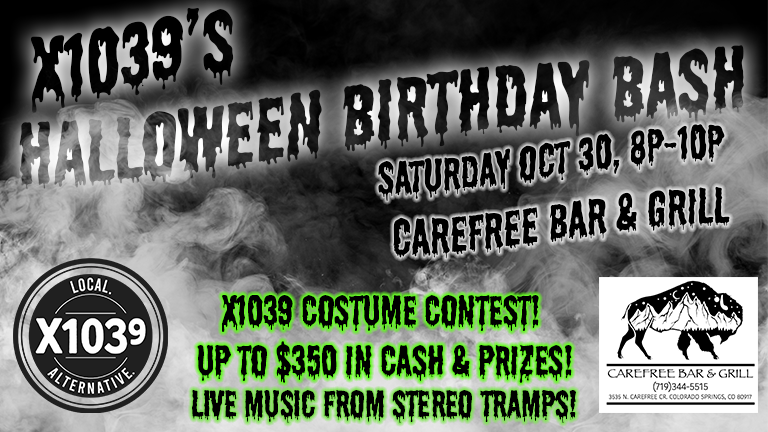 Spooky season is upon us and so is our birthday! Join us at the Carefree Bar & Grill on October 30th with a huge Halloween costume party bash! All ghosts, ghouls, goblins and space cowboys allowed! Dress up in your best costume and win big!
Enjoy live music from Stereotramps,
Drink and shot specials like $1 dollar jello shots or a bucket of beer and 10 wings combo for just $20!
Plus, we are hosting a KILLER cash prize costume contest! $200 for 1st place, $100 dollars for 2nd place and 50 for 3rd place.
Carefree Bar & Grill is located at 3535 N Carefree Cir, Colorado Springs, CO 80917. All the spooky fun starts at 8pm!